Print A Book
Sunday, April 3rd, 2011 at 12:13 pm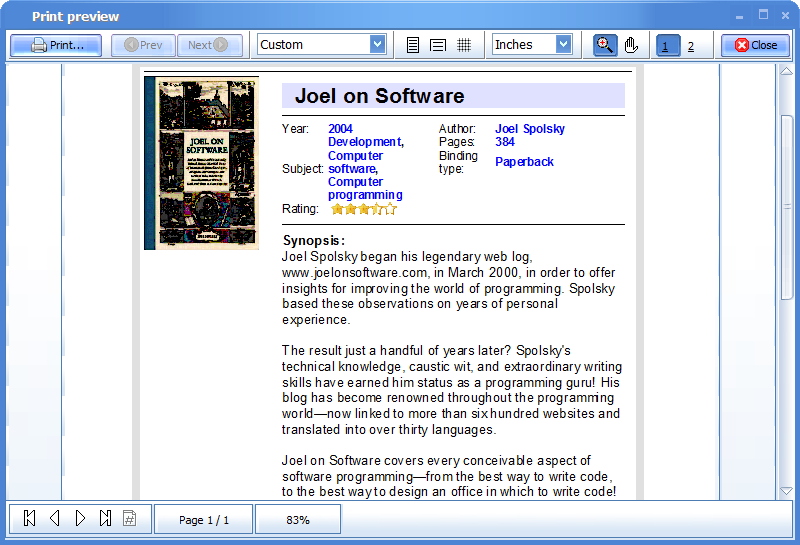 Before You Turn Your Ebook Into Print — Read This First!
By Kay Stoner
Are you considering turning your eBook into a printed book with one of today's convenient and cost-effective print-on-demand solutions? Before you do, you should consider some important aspects of your new venture, to make your print book the best it can be.
Creating a printed book is somewhat different from cranking out information products, because there are certain time-honored conventions to laying out and structuring a book. First of all, you'll need to be cognizant of your page numbering and what pages your chapters begin on, you'll need to pay attention to things like "widows" and "orphans", and you'll have to pay attention to how your pages flow within the context of your book.
For example, it's customary to have all first pages of new chapters begin on the right-hand (odd-numbered) side of the book.
You'll also need to include things called "front matter" and "back matter," which you may not have much of (or even need) in an eBook.
Front matter appears in the front of your book, prior to the content. It includes your title page, copyright notice, dedication, forward, preface, acknowledgments, illustrations list, abbreviations,introduction, table of contents. Blank pages are used as "filler" to take up space between front matter that needs to appear on the right-hand (odd-numbered) pages.
Back matter appears in the back of your book, after all the content. It includes endnotes, bibliography, glossary, index, information
Tagged with: print a book
Filed under: Uncategorized
Like this post? Subscribe to my RSS feed and get loads more!